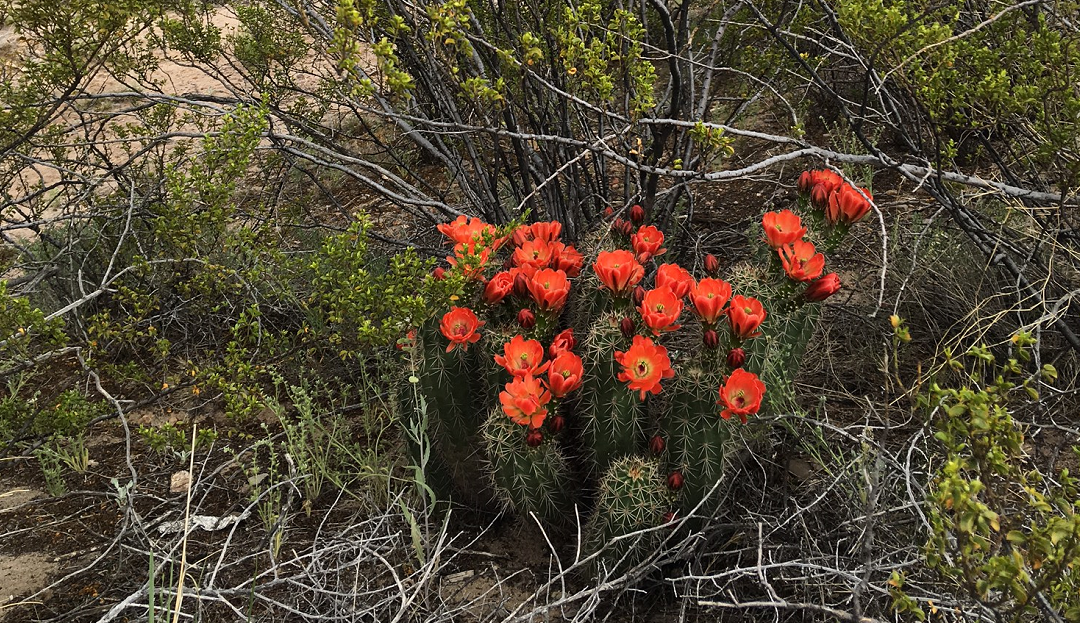 Spring Blooms in the Desert
So Beautiful I Had to Share ~
It's a pleasure to be in one place for a while, long enough for a second springtime here in Las Cruces. The flowers here always surprise me in their vibrance and ability to bloom in this high, dry desert. Here are some pics from this weekend's hike behind the house:
These white blooms are one or two feet tall. Bees hover to catch drops of nectar off the petals.
This is a mesquite bush, I believe, with tiny yellow blossoms along its fresh new leaves.
Purple! Tiny flowers smaller than a sunflower seed.
These clumps of cactus in red were dotting the hills on my entire walk.
Wild poppies, for as far as I could see, in the White Sands area outside of Las Cruces.
This is just the first bloom. I'm waiting for the ocotillos to bloom on the Sierra Vista bike trail, along with the barrel cactus and will post some fresh photos once they're here.