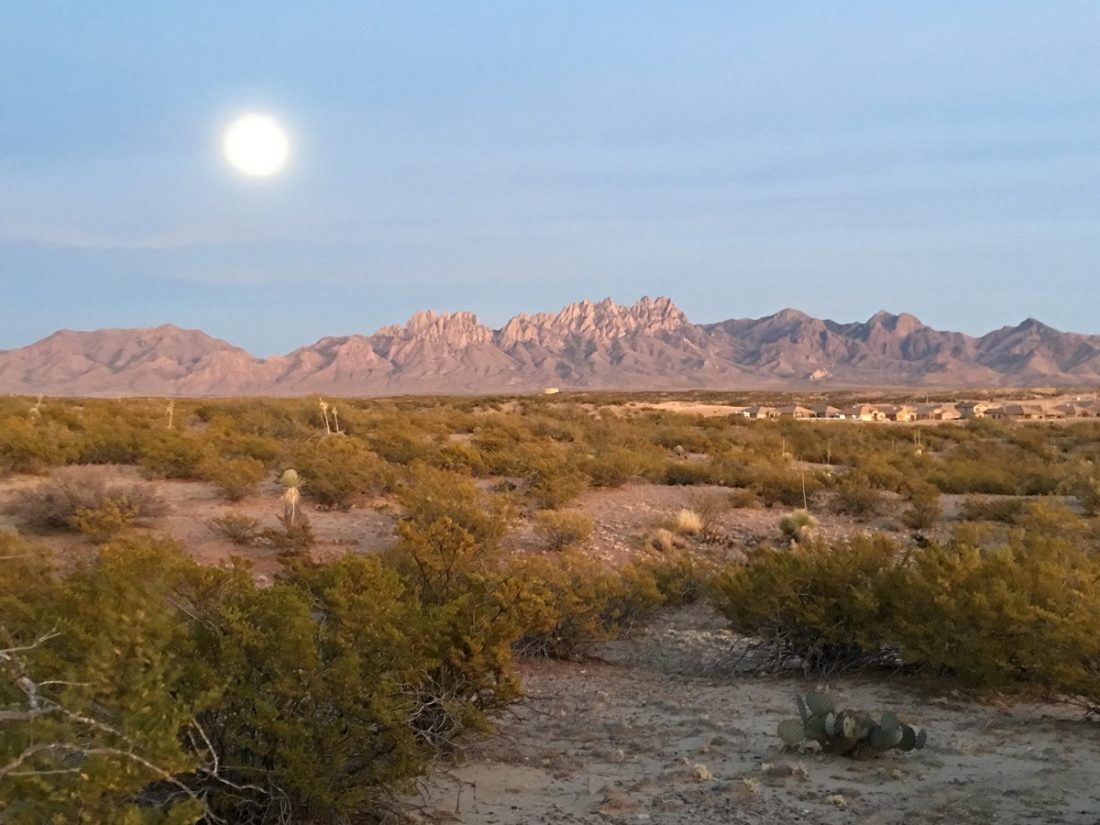 Moon Walk in Las Cruces
Hard to believe we live in a new suburb on the edge of the city. I was in a hurry to squeeze in a walk after a day filled with conference calls and so immersed on figuring out the best route to take that I almost forgot to look up.
Lucky I did. There was gold light everywhere, a combination of a shimmering sunset and a newly risen moon. I could almost feel the air crackling with energy.
It's always good to be on the trail.