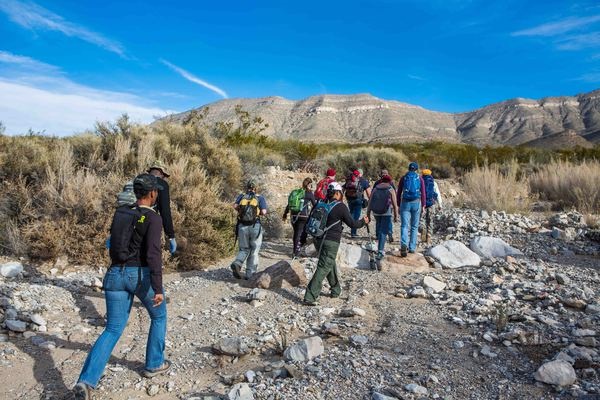 Hiking Ortega Peak in Alamogordo
"Don't Miss" Desert Mountain Hiking: Ortega Peak in Alamogordo
One of the best-kept secrets about Alamogordo, New Mexico, is its hiking trails, which are virtually invisible as you drive through the town. Fortunately, I've met some great people in the Alamogordo Trails Meetup Group who are willing to share their treasure trove of trails. Here's what we saw when we were hiking in the Ortega Peak region:
We usually start at the edge of town, but it doesn't take long until we're up in the foothills. On some days there are less than five of us on the hike and on others there are 20 or 30 people, ready for some on- and off-trail scrambling. Maybe even a little canyoneering.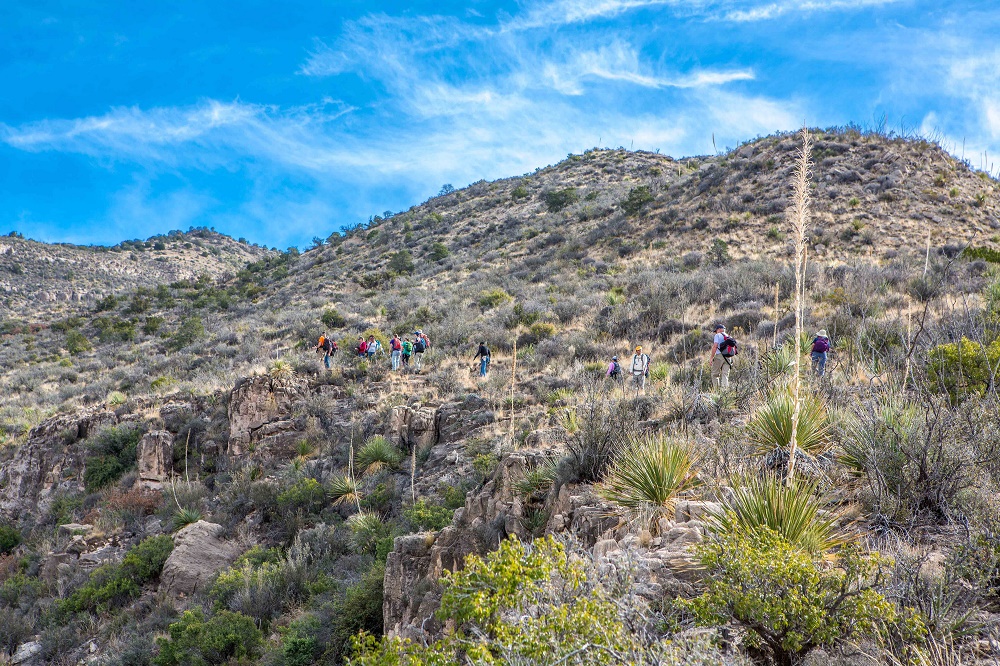 After hiking up to the ridge line, we moved off the trail and down into a canyon. There is no easy way down, and there's no point in turning around if you don't like the looks of the drop. You just have to pick a careful route. I hate steep cliffs but kept my eyes on my boots and all was fine.
There is also plenty of climbing. Talk about getting that upper body workout while you're seeing beautiful sights. A 30-foot hand-to-hand climb and your heart rate is right up there in the cardio zone.
Our group includes people from 25- to 70-year olds and I'm in awe of their fitness levels. We're all so delighted at the beauty around us that the hike is always one big endorphin rush.
There are no signs to mark these trails. This is a part of Alamogordo I would never know existed without the Meetup group.
Next hike up? A nine-hour hiking adventure next Saturday to summit Ortega Peak. I love it!