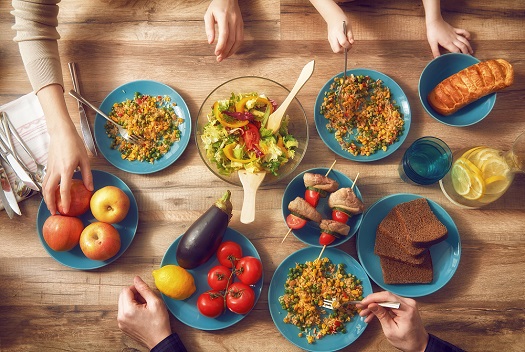 Betty Crocker Recipes with a Finnish Twist
For all my Finnish-American relatives and friends – and anyone who likes delicious fresh food.
From Limppu to Miso Soup and Beyond
If you're looking for a refreshing take on good home cooking, Edith Maki's
cookbook,  Common Sense Cooking
, will be a great addition to your kitchen. I received the cookbook as a gift from my mother, who was a fan and frequent diner at Edith Maki's café in Hancock, Michigan years ago.
As a baby boomer and a Finnish-American, this cookbook felt a little like coming home. Think Betty Crocker with a Finnish twist – although you don't have to be a Finlander to recognize these meals. Take a peak and you'll see what I mean.
I was immediately drawn in by the photography, but the recipes kept me reading. I recognized my mom's stews, my grandmother's pasties, my aunt's cardamom cookies and fruit tarts – comfort food at its best. Edith mixes it up with recipes for seafood lasagna, hummus, sushi, miso soup and Salad Nicoise.
There's a something for everyone here. Want to make your own pickles or salad dressings? Recipes are included, as are a good selection for cookies, cakes and pies. The book also includes Finnish foods such as pulla, limppu, Karelian pasties, beet-herring salad and more. I was delighted to find recipes for food I'd had in Finland, but would have to search for a long time to find here in New Mexico.
What struck me about this book how easy and comprehensive it is. I think I could completely swap out our family's current menu with it and not miss a beat.