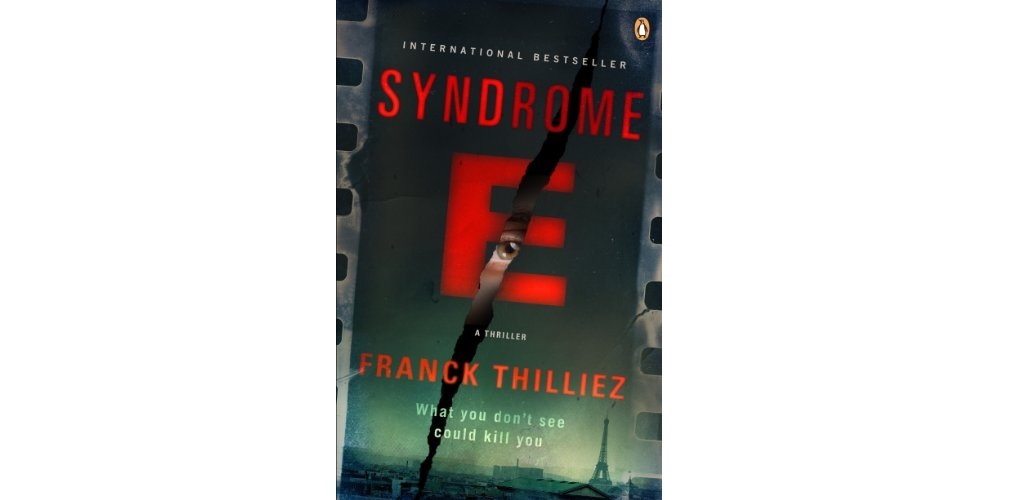 Syndrome E by Franck Thilliez & Mark Polizzotti
Syndrome E: A Delicious Crime Thriller
I can see why Syndrome E: A Thriller
, written by Franck Thilliez, is being made into a movie. It's so juicy, the story keeps you on your toes from beginning to end. I felt like I was perched on the edge of a reality I didn't want to believe existed; I wanted to turn my mind away and stop reading, but I couldn't put the book down.
The stage is set when detective Lucie Hennebelle gets a call an old boyfriend who has suddenly gone blind after watching a 50-year-old art film he'd just purchased. When he shows no physical basis for the blindness, the police decide to have the movie dissected by a vintage film expert who discovers a series of disturbing, violent subliminal images embedded throughout.
The embedded image and the markings point to a fixation like none I've every heard of. One particularly gruesome image captures the attention of inspector Franck Sharko, who has just found five recently tortured bodies in a new construction site with similar evidence of similar torture.
The story unfolds as Sharko and Lucie work together to solve the crime. Both are socially inept, struggling with their own inner turmoils and not always easy to like, but as the plot unfolds, it's hard not to care for them. Their reluctant partnership drew me right in, and the answers they uncover are chilling.
The premise of this mystery is so unusual that it kept me guessing all the way through the story. Who did it and why? Is it possible? Has it happened in real life? Not only did the story keep me intrigued, but it offered up another disturbing question – are we really sure we know exactly what we're seeing on film and if not, what are we missing? How can unknown images affect us? It's an important question, made even more so by the way we live and breathe video today.
Great book! Suffice to say, I went right on the second book in Frank Thilliez' series with these characters and I'll report back in when I've finished it. It turns out that Thilliez has published several crime novels which are not yet all translated into English. I'll wait for them – he is an articulate writer who builds intriguing characters and interesting plots.