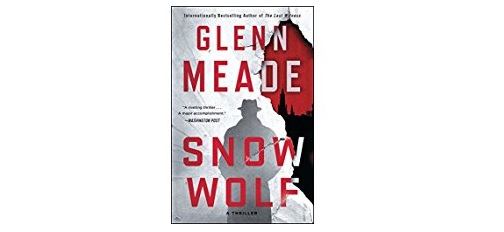 Book Review: Snow Wolf by Glenn Meade
Snow Wolf by Glenn Meade – A Fresh Voice in Post-War II Cold War Thrillers
It's been awhile since I've found a juicy book that pulled me right into the tense and frightening Cold World era of the 1950s. As an avid reader of both fiction and non-fiction based espionage stories for years, I gave it a rest when the stories started to seem alike. So I was surprised and engrossed with Snow Wolf
, Glenn Meade's tale of two troubled ex-Soviets who are sent back to Russia by the U.S. intelligence forces to assassinate Stalin. I couldn't put it down.
The author does an expert job of creating compelling, troubled characters who've escaped Stalin's Soviet Union, but not without losses so deep that they're willing to go back, no matter how high the personal stakes are.
Also reading: The Great Terror: A Reassessment
After reading many histories about the Soviet Union, including those with recently declassified information such as The Great Terror: A Reassessment
by Robert Conquest.
This edition, revised and published as the 40th Anniversary Edition, contains much more detail
about the Stalin's rise to power, how he maintained his hold upon an entire nation, and the absolutely frightening world the Soviet people faced, every day, for decades.
I've read many non-fiction books about life in the Soviet Union so I was prepared for this to be a slightly expanded review of events and the people who controlled the government. After reading books like The Gulag Archipelago
 by Aleksandr Solzhenitsyn, I thought I was prepared for dark story of Conquest's book.
This book told stories that were so bleak that at times I had to put it down for a few months before I could bring myself to finish it. What made this book so frightening is the way it reports the mass campaign to eliminate millions of people, magnifying the horror of Stalin's regime. I still cannot fathom how such a monstrous campaign of genocide could have taken place.
Truth is often harder to believe than fiction.